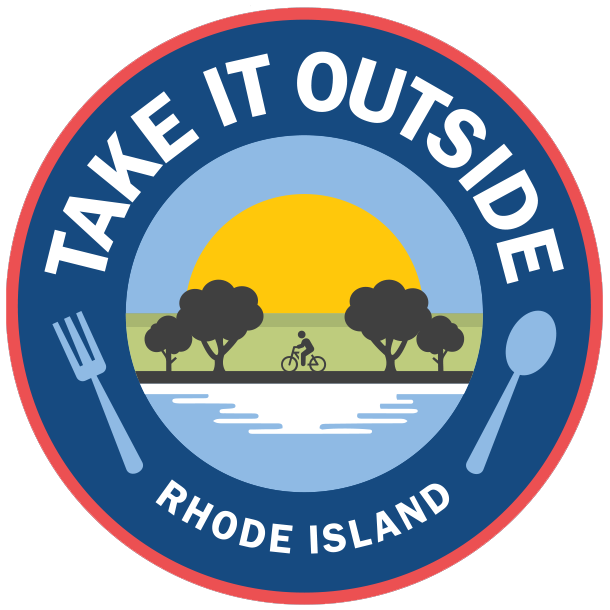 ReThinkPVD
ReThinkPVD is a campaign to redefine how people experience our world-class cuisine, our unique neighborhoods and local economy. COVID-19 has hit our small businesses hard but our city has always come together to repair, rebuild and remerge stronger than ever when faced with challenges.
Take It Outside PVD
As we redefine the way residents and visitors experience Providence, Take It Outside PVD will support economic and cultural activities by activating outdoor public spaces even as temperatures begin to cool. As part of the initiative, BankNewport City Center will offer expanded winter programming in addition to seasonal favorites like ice bumper cars and skating. To create a bustling dining, recreation and entertainment hub, the rink will be outfitted with outdoor heaters, portable pavilions, lighting, outdoor furniture, and sanitation supplies, to keep fun-seekers safe—and warm—all season long. Rink scheduled to open in November.
Take it Outside for the Holidays
As we gear up for the holiday season, Take it Outside PVD is teaming up with neighborhood groups and local merchants for new and enhanced outdoor programming opportunities that encourage visitors to patronize neighborhood restaurants and retail.
To learn more about how the City can support holiday opportunities, including tree lightings, business strolls, outdoor markets, and more, email: Lizzie Araujo-Haller.
Maximizing Adjacent Outdoor Spaces
The City has made accommodations to allow restaurants to expand outdoor dining this fall. Learn more here.
In partnership with The Steel Yard, Mayor Elorza and the Department of Art, Culture + Tourism are offering a limited quantity of one-of-a-kind parklets (see image below). Priority will be given to restaurants and retailers located outside of Downtown and women/BIPOC owned businesses.
Requests should be made through the City's Take it Outside application, located here.
Outdoor Special Events
Special events are an important part of Providence's cultural life. The City of Providence will continue to waive application fees and city service expenses through January 1, 2021.
Online applications and new COVID guidelines are available here. Applicants must complete and submit the REOPENING RI Event Template form and designate a COVID compliance officer for the event.
The City's modified special event permitting reflects the State's guidelines for public gatherings. The interdepartmental City Service team reviews outdoor multi-restaurant restaurant and retail street closures requested for a period of more than 30-days on a monthly basis. The City reserves the right to request modifications based on current public health and safety standards for RI.
As part of the Take It Outside PVD activities, a City COVID Concierge service is available to assist event organizers with safe distancing, ensuring compliance with face covering requirements, and providing a welcoming presence to customers.
Borrowing Equipment for your Event
The Providence Warwick Convention and Visitors Bureau has purchased equipment to lend to event organizers and local businesses to support outdoor dining and programming. Use the Take It Outside application to inquire about availability.
About Take It Outside
Funding for Take It Outside activities are provided by Governor Gina Raimondo and Rhode Island Commerce.  More information about this initiative and other Providence projects are available at: https://reopeningri.com/take-it-outside.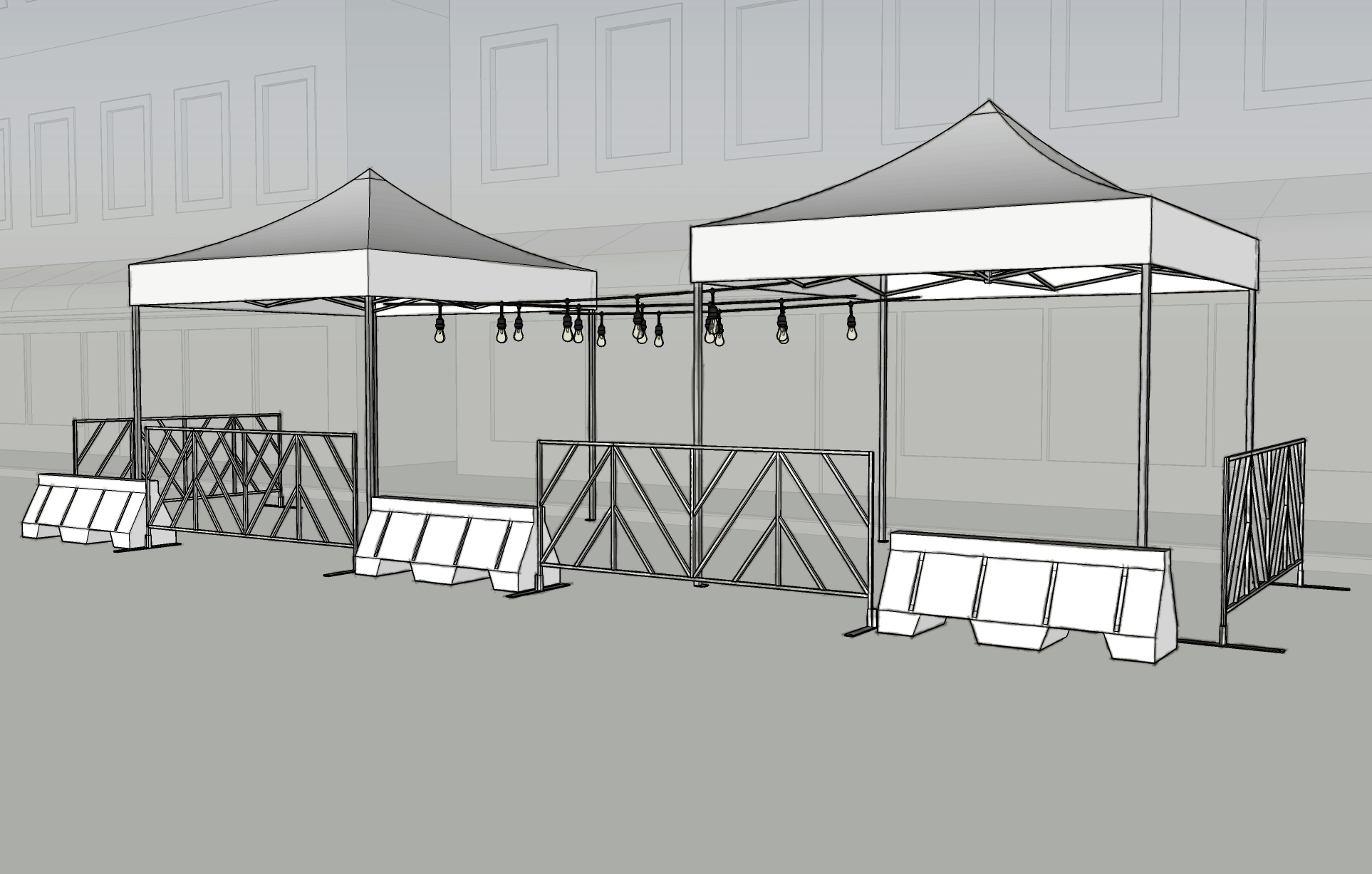 Pictured: Steel Yard Parklet
Parking Perks
Starting May 22, 2020 through January 1, 2021 free two-hour parking will be available in designated commercial districts throughout Providence. Two hours of free parking will be offered every day from 10:00 AM until 9:00 PM in the following commercial districts:
Angell Street
Atwells Avenue – Bradford Street to Knight Street
Spruce Street – Dean Street to Acorn Street
Dean Street – Atwells Avenue to West Exchange Street
Acorn Street – Spruce Street to Atwells Avenue
Bradford Street – Atwells Avenue to Jones Street
Bond Street – Atwells Avenue to Spruce Street
Broad Street – Public Street to Montgomery Street
Downtown Providence – bounded by Fountain Street, Memorial Boulevard, Weybosset Street, Empire Street and Friendship Street (from Dyer Street to Dorrance Street)
Hope Street – Rochambeau Avenue to Blackstone Boulevard
North Main Street – Thomas Street to Park Row
Olneyville Square – Route 10 to Sydney Street and Delaine Street to Atwood Street to Magnolia Street
South Main Street – James Street to Packet Street
Point Street – From Eddy to East Franklin Street
Thayer Street – Bowen Street to Waterman Street
Wayland Square – East Angell Street/Angell Street to Gano Street and Wayland Avenue from Angell Street to Pitman Street
Waterman Avenue
Wickenden/Ives – Wickenden Street at Benefit Street to Ives Street at Preston Street
While parking meter violations will not be issued during free two-hour parking in legal parking spots in the specified districts, parking time limits will be enforced.
More Information on Providence's COVID-19 Response
For more information on COVID-19, current small business supports and best practices you can share, residents can visit our website, call to connect to the Mayor's Center for City Services by dialing 3-1-1, visiting www.PVD311.com or downloading the PVD311 mobile app on your smartphone for 24/7 access. Residents can register to receive CodeRED emergency notifications by phone, email, text, and/or mobile alerts for the latest updates from the City and to reach out to the Rhode Island Department of Health's COVID-19 Assistance Line at 401-222-8022 Monday through Friday during regular business hours should they have additional questions.